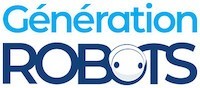 My Cart
0
item(s)
-
€0.00
There are no more items in your cart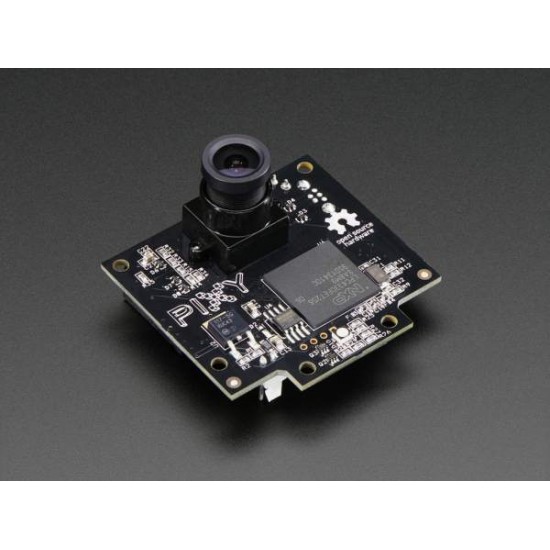 Pixy CMUcam5 Camera Sensor v1
The Pixy CMUcam5 Camera Sensor is the best solution for equipping your creation with a smart camera, and what's more it won't use all your microprocessor's resources! This creation is as clever as it is practical, and just might become your new best friend for all your mobile robots! DISCONTINUED
Pixy CMUcam5 Camera Sensor: it memorises up to 7 colours!
Arduino- and Raspberry Pi-compatible, the Pixy CMUcam5 Camera Sensor succeeds where many other imaging sensors generally fail, because it is usually very difficult to use this kind of sensor with a simple Arduino board type processor without it becoming completely saturated.
The principle behind this camera sensor is simple, it detects only the images you really need, then sends the corresponding data to your processor via 6 different channels: UART, SPI, I2C, USB, analogue and digital!
How does this smart camera sensor detect these images? By recognising their colour! It can detect and record up to 7 different colours, numbered from 1 to 7, the first being the default colour. To record the following colours, you simply have to pass the object you want to be recognised in front of the lens (a yellow ball, a pink elephant, etc.) while pressing the button located at the top of the camera – and the colour is recorded!
Once this simple step has been completed, your camera will be capable of recognising and following all the objects whose colour has been memorised.
An open-source camera sensor offering hours of fun!
With Adafruit's open-source camera sensor, anything is possible! Always wanted to create a robot dog? Equip him with this smart camera sensor, and he will truly be capable of finding, following and (why not) returning the white ball you throw for him!
Anything is in fact possible because your processor will still have all the means necessary to operate other sensors and actuators: a video surveillance camera, a smart camera for wildlife documentaries, autonomous robots, simply give free rein to your imagination!
Technical specifications of the Pixy CMUcam5 Camera Sensor
Processor: NXP LPC4330, 204 MHz, dual core
Image sensor: OmniVision OV9715, ¼", 1280 x 800
Lens field of view: 75° horizontal, 47° vertical
Lens type: standard M12 (several other types compatible)
Consumption: 140 mA typical
Supply: USB input (5 V) or unregulated input (6–10 V)
RAM : 264 kB
Flash: 1 MB
Available data outputs: UART serial, SPI, I2C, USB, digital, analogue
Dimensions: 53.34 × 50.8 × 35.56 mm
Weight: 27 g
Resources for the Pixy CMUcam5 Camera Sensor
Need additional info about the Pixy CMUcam5 Camera Sensor? These links should answer most of your questions!
Pixy CMUcam5 Video Presentation:
Pixy CMUcam5 camera Wiki page:
Customers who viewed this item also viewed