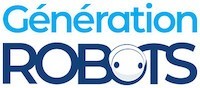 My Cart
0
item(s)
-
€0.00
There are no more items in your cart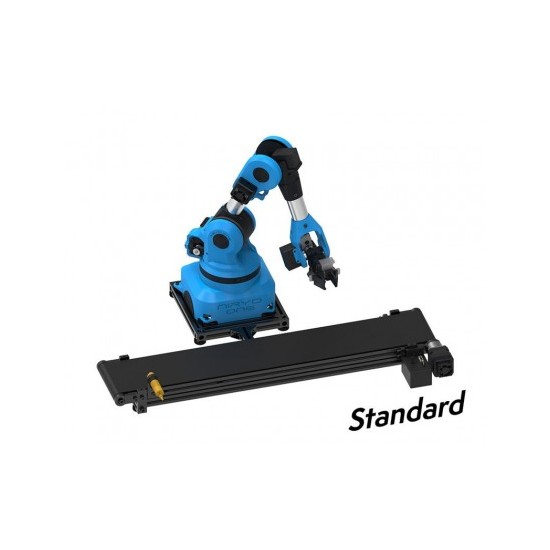 Mini Conveyor Belt for Niryo One
The Niryo One Mini Robot Conveyor Belt allows you to prototype an automated, bi-directional, speed-adjustable production line. It is used with the Niryo One robot or with its compatible controller module.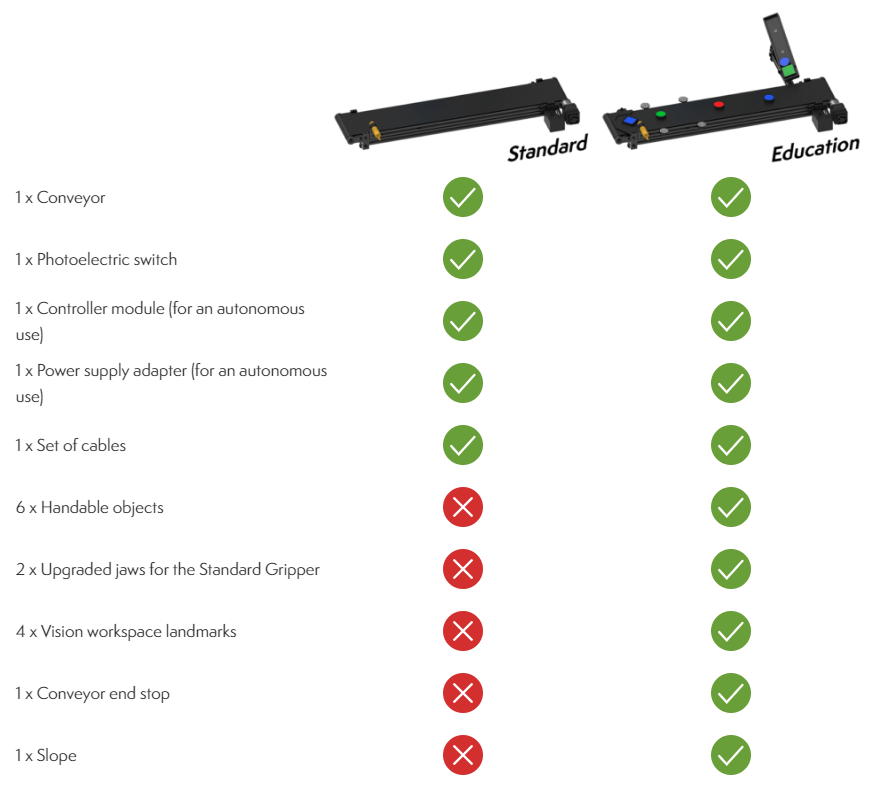 Two control modes for the Conveyor Belt
This robotic Conveyor Belt operates in two selectable modes:
The automatic mode allows you to start your production line without Niryo One, simply by using the included controller module;
The Niryo One mode involves a connection with the Niryo One robot. You then need to select your programming language.
Technical specifications of the Mini Conveyor Belt
Included:
1 Conveyor
1 IR Sensor
1 Controller module
1 Power Supply Adapter
1 Set of cables
Included (in the Education version:)
6 Handable objects
2 Upgraded jaws for the Standard Gripper
4 Vision workspace landmarks
1 Conveyor end stop
1 Slope
Weight: 5 kg
Dimensions: 750 x 250 x 100 mm
Conveyor belt:
Effective Delivering Distance: 700 mm
Dimensions: 712 x 225 x 60 mm
Direction of movement: Bidirectional
Drive Mode: Niryo One Stepper Motor
Control Method: Niryo One Studio / Python API / Niryo One Modbus / Arduino
IR Sensor:
Power: 4.5 V – 5.5 V
Signal: Digital input
Range: 6 cm – 80 cm
Customers who viewed this item also viewed