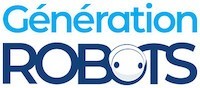 My Cart
0
item(s)
-
€0.00
There are no more items in your cart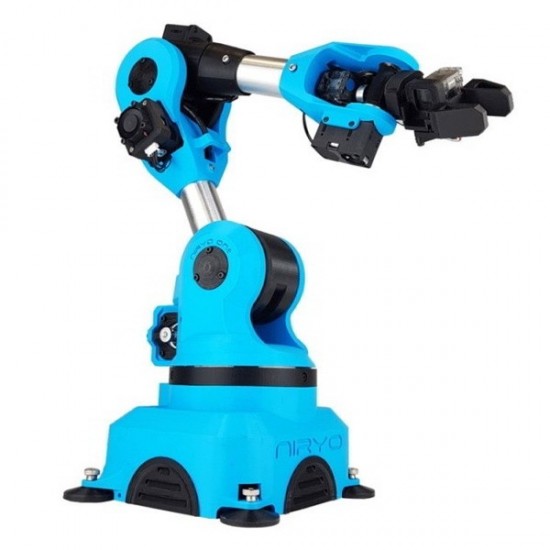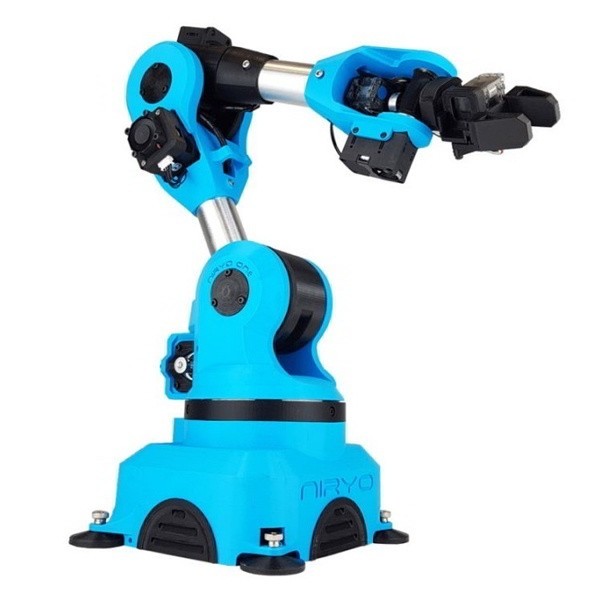 Niryo One Robotic Arm 6 DoFs (assembled)
Niryo One is a 6-axis robotic arm compatible with Arduino, Raspberry Pi and ROS. Manufactured in France, it is designed for research and teaching, and intended for students, professors, researchers and designers looking for an accessible robotic arm – in every sense of the word.
Including €1.67 for ecotax
TECHNICAL SPECIFICATION   |   TUTORIAL   |   GET A QUOTE
Niryo One Robotic Arm: educational and affordable

Niryo One stands apart from many other robotic arms because it's a tool for learning robotics programming that is within everyone's reach. Professors, researchers and designers are all able to treat themselves to a 100% open-source, fully programmable, 6-axis robotic arm at a reasonable price.
This Raspberry, ROS and Arduino compatible robotic arm is 3D printed. You can add different accessories, and design then 3D print your own tools. To help you develop your own apps, you also have access to a whole community of Niryo One designers as well as the necessary documents and code libraries. In terms of programming, Niryo One benefits from a visual Blockly-type interface called Niryo Black, which operates in a similar way to Scratch, by selecting and moving command blocks.
What can I do with my Niryo One?
This Raspberry Pi, Arduino and ROS robotic arm is first and foremost an effective and fun learning tool for use in technical, vocational and other engineering schools. Teachers can use Niryo One to introduce their students to the main principles of robotics and programming, 3D printing and automated systems.
The wide range of available projects encourages knowledge development. Students and researchers can replicate Industry 4.0 conditions, synchronise several robots and coordinate their actions using a Raspberry Pi or Arduino board, and the list goes on...
Use industrial case with the Niryo One arm
Technical specifications of the Niryo One Arduino Robotic Arm
Degrees of freedom: 6
Weight: 3.3 kg
Reach: 440 mm
Base angle: +/- 175 °
Repeatability: +/- 1 mm 
Power source:  11,1V/6A 
Communication: WIFI Ethernet: 2.4 GHz Range 802.11n / Ethernet
WIFI: 2.4 GHz Range 802.11n / Bluetooth 4.1: 2.4 GHz; 2.5 mW (4 dBm) / USB
Interface/Programming: Windows/MacOS/Linux (desktop application), Gamepad, APIs
Power consumption: ~ 60 W
Materials: Aluminium, PLA (3D printing)
Ports: 1 Ethernet + 4 USB
Electronics: Raspberry pi 3 / + 3 x NiryoSteppers / + 2 x Dynamixel XL - 430 / + 1 x Dynamixel XL - 320
Collision detection sensor: Magnetic sensor (on motor)
Contents of the Niryo One robotic arm box
Niyro One Robotic Arm 
Power supply 11, 1 V 6A
Universal USB Micro SD Micro USB Adapter
Tools: screwdriver 3 x 75, hexagonal wrenches (1,5mm - 2mm - 2mm - 2,5mm- 3mm - 4mm - 5mm - 6mm), flat spanner 8 even
4 feet
4 suction cups
Compatible tools (not included):
1 
electromagnet
Vision Set
Mini convoyeur
Resources for the Niryo One 6-axis robotic arm for education
You will find all the links you need to better understand the Niryo One robotic arm here, free of charge:
Curriculum for the Niryo One robotic arm
Curriculum to use Niryo with Blockly (FR) available on demand
Customers who viewed this item also viewed