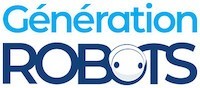 My Cart
0
item(s)
-
€0.00
There are no more items in your cart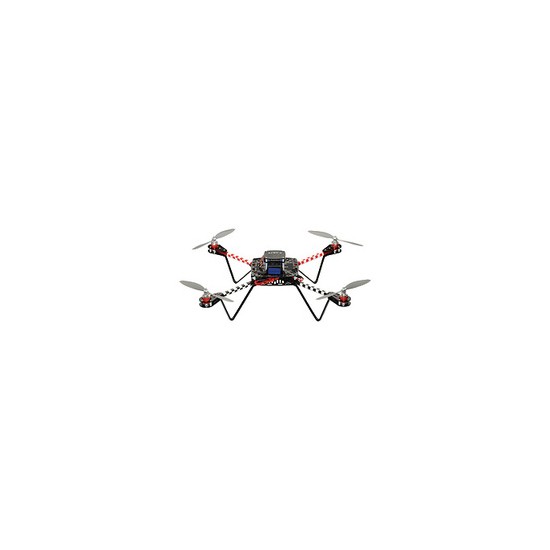 Parallax ELEV-8 Quadcopter UAV Kit
The Parallax ELEV-8 Quadcopter UAV Kit is a four-propellers personal UAV to build at home. This open-source quadcopter can be controlled using standard radio-controllers. The ELEV-8 quadcopter features a Propeller multicore microcontroller from Parallax, providing automatic stabilization mechanisms.
Presentation of the Parallax ELEV-8 Quadcopter UAV Kit
The ELEV-8 Quadcopter UAV is a personal UAV designed by Parallax. This personal drone is particularly suited for outdoor flights and video capture, and can be controlled with standard radio-controllers.
This personal UAV is equipped with a high-performance HoverFly control board that embeds the Propeller multi-core microcontroller from Parallax. Along with the embedded gyroscopic sensors, it provides the ELEV-8 Quadcopter UAV with high responsiveness and exceptional stability during both dynamic and stationary flights to get the best of your camera.
The ELEV-8 Quadcopter UAV Kit contains everything the advanced user needs to build his own personal UAV: mounting frame, engines, propellers, electronic control board. Simply add a 6-channels radio-control equipment and a battery to obtain a fully functional mini UAV.
The ELEV-8 Quadcopter UAV performances will please all RC aircraft enthusiasts, but also people fond of aerial photography thanks to its incredible stability. Handymen won't be left aside as the ELEV-8 Quadcopter has been designed with a modular and open-source approach and can therefore be easily customized.
Technical specification of the Parallax ELEV-8 Quadcopter UAV
The specifications of ELEV-8 Quadcopter UAV are the following:
General specifications:
Mini UAV dimensions 514x514mm (20.25in), weight 1.13kg (2.5lbs) without battery
Open-source hardware, design files available online
Standard materials and components with modular design for easy repair and customization
Integrated camera mounts
Protection for motors and embedded electronics
Carry up to 1kg (2lbs) payload
High-quality HoverFly electronic flight control system for maximum stability
Turnigy brushless motors with programmable electronic speed controllers
Technical specifications of the ELEV-8 Quadcopter UAV:
2 APC 10x4.7 nylon propellers with reinforcing carbon fibers
2 APC 10x4.7P (Push) nylon propellers with reinforcing carbon fibers
4 Turnigy 2217 brushless motors 860Kv
4 Turnigy Plush 25A programmable electronic speed controllers
HoverFly SPORT flight control system with:

Propeller microcontroller from Parallax, with 8 cores, 2KB memory per core and 32KB of shared memory
HoverCore™ technology for sensor data fusion and flight control
8 PWM motor outputs
3-axis Gyroscopic sensor
USB port for software updates
Assembly of the ELEV-8 Quadcopter UAV
The ELEV-8 Quadcopter UAV Kit is meant for experienced users and requires a fair amount of mechanical skills.
Necessary tools for assembling the ELEV-8 Quadcopter UAV:
1/4" wrench (box-end or socket)
11/32 wrench or nut driver
#1 Phillips screwdriver
Soldering iron and solder
Wire strippers (12-16 AWG)
Wire cutters (12-16 AWG)
Needle nose pliers
Heat gun or lighter for melting heat-shrink tubing
Scissors
Safety glasses
Velcro (for securing R/C receiver to chassis)
Manuals and resources:
Programmation manual for Turnigy Plush electronic speed controllers:


Customers who viewed this item also viewed