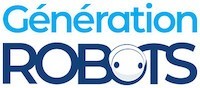 My Cart
0
item(s)
-
€0.00
There are no more items in your cart
Ethernet Arduino Board with POE module
A single Arduino board that integrates the ATMEGA328 Uno microcontroller with the ETH Ethernet shield and a POE module.

Technical specifications of the Ethernet Arduino board
The technical specifications of the Ethernet Arduino board are as follows:
14 digital input/output pins of which 4 provide PWM output
6 analog inputs
A 16 MHz crystal oscillator
A RJ45 connection
A power jack
An ICSP header
A reset button
Operating Voltage: 5V
Input Voltage Plug: from 6V to 18V
DC Current per I/O Pin: 40 mA
DC Current for 3.3V Pin: 50 mA
Flash Memory: 32 KB (ATmega328) of which 0.5 KB used by bootloader
SRAM: 2 KB (ATmega328)
EEPROM: 1 KB (ATmega328)
The POE module for the Ethernet Arduino Board
The Ag9120-S is a module designed to extract power from a conventional twisted pair Category 5 Ethernet cable, conforming to the IEEE 802.3af Power-over-Ethernet (PoE) standard.
The Ag9120-S provides the PoE compatibility signature and power classification required by the Power Sourcing Equipment (PSE) before applying up to 15W power to the port.
The high efficiency DC/DC converter operates over a wide input voltage range (36V to 48V typ) and provides a regulated low ripple and low noise output. The DC/DC converter also has built-in overload and short-circuit output protection.
Features of this POE module:
IEEE802.3af compliant

Small SIL package size - 56mm (L) x 14mm (H)

Low output ripple and noise

Input voltage range 36V to 57V

Overload and short-circuit protection

High efficiency DC/DC converter (75% typ)

1500V isolation (input to output)

This module could be used with products Arduino Ethernet shield and Arduino Ethernet

Features of the Ethernet Arduino board

This Ethernet Arduino board differs from other boards in that it does not have an onboard USB-to-serial driver chip, but has a Wiznet Ethernet interface. This is the same interface found on the Ethernet shield.

An onboard microSD card reader, which can be used to store files for serving over the network, is accessible through the SD Library.

The 6-pin serial programming header is compatible with the USB Serial adapter and also with the FTDI USB cables or with Sparkfun and Adafruit FTDI-style basic USB-to-serial breakout boards.

his Ethernet Arduino board features support for automatic reset, allowing sketches to be uploaded without pressing the reset button on the board. When plugged into a USB to Serial adapter, the Arduino Ethernet board is powered from the adapter.

More about the Ethernet Arduino board

To know more about the Ethernet Arduino board, click on the following link to see the official specifications of the Ethernet Arduino board: http://arduino.cc/en/Main/ArduinoBoardEthernet.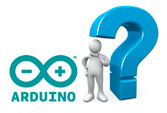 Customers who viewed this item also viewed