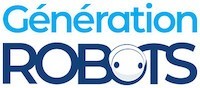 My Cart
0
item(s)
-
€0.00
There are no more items in your cart
Radio-Controlled Zeppelin
We distribute no longer this product. For more information, please contact directly the manufacturer Publi Zeppelines.
A mini advertising zeppelin that will take your brand to new heights!
The mini advertising zeppelin is a particularly effective tool for reaching a new clientele in the middle for example of a football match or outdoor event. With this blimp, which can be customised and controlled from up to 500 m away, you'll easily attract new customers! It can also be used as part of a drone show or demonstration, and in a private, professional or family context.
Once inflated with helium, this Radio-Controlled Zeppelin can float in the air both indoors and outdoors. It is equipped with a tail engine that drives the blimp forward, which is radio-controlled using 4 control channels transmitting at a frequency of 2.4 GHz, i.e. the frequency band used most frequently in the European Union for Bluetooth and WiFi communications and radio transmissions.
Advertising blimp: controlled in complete safety
To help you carry out your advertising and commercial campaigns safely, the Radio-Controlled Zeppelin complies with CE safety requirements and the Regulation of Public Entertainment.
The laminated PU structure is therefore designed especially for holding the helium to prevent any risk of leaking. And if the Radio-Controlled Zeppelin's envelope does get ripped, rest assured, a repair kit is supplied with your equipment!
This mini advertising zeppelin is also equipped with a double power supply circuit with 2 sets of batteries. If the main battery set runs down, the power supply system switches automatically to the second circuit. You also have an external voltmeter enabling you to monitor the status of your batteries.
Technical specifications of the ZeppelinStructure:
Streamlined propellers
Laminated PU
Dual power supply circuit with 2 sets of batteries
1 fast charger
1 external voltmeter to check the batteries' status
Tail engine
Inflator hose: 1.5 m
Range: +500 m
Control channels: 4
Frequency: 2.4 GHz
1 repair kit in case of puncture
2 canvas bags for ballast
1 carrying case
1 user guide
The tail fins and body come in several colours (no extra cost)
Helium not included
Customers who viewed this item also viewed