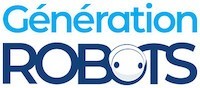 My Cart
0
item(s)
-
€0.00
There are no more items in your cart
SICK TIM361-2134101 Laser Range Finder
Including €0.38 for ecotax
SICK TIM361-2134101 Laser Range Finder: a flexible and economical 2D LiDAR
The TIM361-2134101 2D Lidar range finder designed by SICK is a compact and lightweight model you can connect easily to any indoor or outdoor application. It offers a range of up to 10 metres and a scanning frequency of 15 Hz.
Its integrated application with pre-configured fields (16 in total, including 3 configurable directly at the scanner) makes it even easier to use. It is perfect for monitoring a large area while offering a low power consumption, making it particularly economical.
Possible uses of the TIM361-2134101 range finder
Certified in accordance with Machinery Directive 2006/42/EC and DIN EN ISO 13849-1:2015, this SICK range finder is suitable for all your fixed and mobile applications in industrial environments:
Anti-collision system for autonomous land and air vehicles
Warehouse surveillance
It can also be used to create a surveillance system for valuables (e.g. showroom).
Technical specifications of the SICK TIM361-2134101 Range Finder
Use: outdoors Type of range finder: infrared (850 nm) Laser class: 1 (IEC 60825-1:2014, EN 60825-1:2014) Horizontal aperture angle: 270° Scanning frequency: 15 Hz Angular resolution: 0.33° Working range: 5 cm to 10 m Range: 8 m at 10% remission Response time: typ. 67 ms Any detectable object shape Systematic error: ± 60 mm Statistical error: 20 mm Integrated application: field evaluation with flexible fields Number of sets of fields: 16 field triples (48 fields, Contour as reference, 1 triple (3 fields) can be configured directly at the scanner) Simultaneous evaluation cases: 1 (3 fields) 2 (2 fields for detection and 1 field for contour as reference) Interfaces: Ethernet TCP/IP USB (micro USB, AUX function, parameterisation) 4 switching inputs 3 switching outputs (PNP, additional 1 "Device Ready") Delay time: 67 to 30,000 ms (configurable) Dwell time: 67 to 10,000 ms (configurable) Electrical connections:
1 "Ethernet" connection, 4-pin M12 female connector
1 "Power" connection, 12-pin, M12 male connector
1 micro USB female connector, type B

Connectors system not included, contact us for more info
Operating voltage: 9 to 28 Vdc Power consumption: typ. 4W Housing colour: grey (RAL 7032) Enclosure rating: IP67 (IEC 60529:1989+AMD1:1999+AMD2:2013) Protection class: III (IEC 61140:2016-1) Object remission: 4 to more than 1% (reflectors) Electromagnetic compatibility (EMC): IEC 61000-6-3:2006+AMD1:2010 / IEC 61000-6-2:2005 Vibration resistance: IEC 60068-2-6:2007 Shock resistance: IEC 60068-2-27:2008 Ambient operating temperature: -25 to 50 °C Storage temperature: -40 to 75 °C Ambient light immunity: 80000 lx Weight: 250 g without connecting cables Dimensions: 60 x 60 x 86 mm
Resources for the 1071399 2D LiDAR Range Finder
Choose all the information you need for the SICK TIM361-2134101 Laser Range Finder from among the resources below:
Data sheet
Usage

Outdoor

Supply voltage

9-28 Vdc

Scanning frequency

5-20 Hz

Aperture angle

240-275°

Scanning range

10-19 m

Laser beams

2D
Customers who viewed this item also viewed