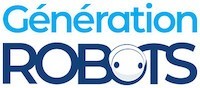 My Cart
0
item(s)
-
€0.00
There are no more items in your cart
SICK microScan3 Core Safety Laser Scanners
The new generation of SICK microScan3 Core safety laser scanners for industrial environments combine high-performance scanning technology and smart integration.
Including €0.20 for ecotax
The safeHDDM™ technology at the service of SICK safety laser scanners
Like all SICK microScan3 Core scanners, the MICS3-AAAZ40AZ1P0 range benefits from a new, high-performance scanning technology. With SafeHDDM™, you'll get a scanning angle of 275° over a 4 m protective field range (40 m for the warning field range), which is a considerable safety zone. And the scanner retains its field of view even in challenging light and dust conditions. With a very carefully design housing and optics cover, the SICK microScan3 Core scanner is particularly resistant to shocks, scratches and vibration.
Various smart setup options make this range of laser scanners particularly suitable for all industrial environments: up to 4 simultaneously monitored protective fields, 8 freely protective fields, 2 configurable monitoring cases, 6 configurable resolution degrees, and so on.
SICK microScan3 Core Safety Laser Scanners: intuitive and cost-effective
The SICK laser scanners have set their sights on performance and adaptability: they offer low cabling costs with standardised interfaces (M12 connector, mini-USB setup port), fast device replacement through an integrated configuration memory, and safe operation using the intuitive Safety Designer software. After the software has been configured, you can view extended diagnostic data in real time.
The SICK MICS3-AAAZ40AZ1P0 safety laser scanners are also very compact and integrate easily into any robotised industrial surveillance systems.
Technical specifications of the SICK MICS3-AAAZ40AZ1P0 laser scanners
Protective field range: 4 m
Warning field range: 40 m
Number of simultaneously monitored protective fields: ≤ 4 depending on the number of available OSSD pairs
Number of fields: 8 depending on the number of available inputs and OSSD pairs
Number of monitoring cases: 2
Scan angle: 275°
Resolution (can be configured): 30, 40, 50, 70, 150, 200 mm
Angular resolution: 0.39°
Response time: ≥ 70 ms
Protective field supplement: 65 mm
Configuration and diagnostics interface: USB 2.0, mini-USB
Display elements: colour display, LEDs
Protection rating: IP65 (CEI 60529)
Ambient light immunity: ≤ 3.000 lx (IEC 61496-3)
Operating temperature: -10 °C to +50 °C
Storage temperature: -25 °C to +70 °C
Vibration resistance:

0.35 mm, 10 Hz at 60 Hz (CEI 60068-2-6, CEI 61496-1, IEC 61496-3)
5 g, 60 Hz at 150 Hz (CEI 60068-2-6, CEI 61496-1, IEC 61496-3)

Shock resistance (continuous shock): 10 g, 16 ms (CEI 60068-2-27, IEC 61496-3)
Type of light: pulsed laser diode
Wavelength: 845 nm
Detectable remission: 1.8% to several 1,000%
Laser class: 1M (21 CFR 1040.10 and 1040.11, IEC 60825-1)
Dimensions: 112 x 135 x 111 mm
Weight: 1.15 kg
Housing material: aluminium
Optics cover material: polycarbonate
Optics cover surface finish: outside with scratch-resistant coating
Resources for the SICK microScan3 Core scanners
We've listed below all the resources you'll need to get familiar with the SICK microScan3 Core safety laser scanners (MICS3-AAAZ40AZ1P0 series).
Data sheet
Usage

Indoor

Supply voltage

24 Vdc

Aperture angle

240-275°

Scanning range

30-40 m

Laser beams

2D
Customers who viewed this item also viewed