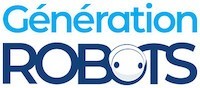 My Cart
0
item(s)
-
€0.00
There are no more items in your cart
YF2A15-020UB5XLEAX cable for SICK lidar
This YF2A15-020UB5XLEAX Cable is designed to connect the SICK laser range finders.
Including €0.02 for ecotax
YF2A15-020UB5XLEAX Cable: a reliable connection for industrial applications
This SICK laser range finder cable has a 5-pin M12 female connector head. Its connector can be screwed using the robust nickel-plated zinc die-cast nut.
It has a connection cable that allows you to use it for fixed or mobile drag-chain operations, plus it is extremely resistant whatever the type of movement. In drag chain mode, the bending radius of the cable is greater than 10 times its diameter, i.e. 48 mm. Its level of protection makes it entirely suitable for use in an industrial environment; it is designed to resist dust and water splashes (cleaning lances).
Technical specifications of the YF2A15-020UB5XLEAX laser range finder cable
Connection type head A: female connector, M12, 5-pin, straight, A-coded
Connection type head B: flying leads
Screw connector
Connector material: TPU
Connector colour: black
Locking nut material: zinc die-cast, nickel-plated
Seal material: FKM
Tightening torque: 0.6 Nm
Width across flats: 13
Cable: 2 m, 5-wire, PUR, halogen-free
Jacket material: polyurethane, halogen-free
Jacket colour: black
Cable diameter: 4.8 mm
Conductor cross-section: 0.34 mm²
Unshielded
Bending radius:

Flexible use: > 10 x cable diameter
Stationary position: > 5 x cable diameter
Drag chain operation: > 10 x cable diameter

Bending cycles: 5000000
Reference voltage: ≤ 125 Vdc
Rated impulse voltage: 1.5 kV
Current loading: 4A
Traversing speed: 3.3 m/s
Height: 5 m
Acceleration: ≤ 5 m/s²
Signal type: sensor/actuator cable
Torsional force: 180°/1 m
Torsion cycles: 2000000
Cycles per minute: 35
Application:
zones with oils and lubricants
drag chain operation
Authorisations: CE, UL
UL file no.: E335179
Enclosure rating: IP65/IP66K/IP67
Ambient operating temperature:
Flexible use: -25 to 80°C
Stationary position: -40 to 80°C
Drag chain operation: -25 to 80°C
Head: -25 to 85°C
Contamination rating: 3
Insulation resistance: 100 MΩ
Overvoltage category: III
Specific insulation resistance: 30 MΩ
Resources for the YF2A15-020UB5XLEAX connecting cable
Here is a link to the complete YF2A15-020UB5XLEAX cable datasheet:
Customers who viewed this item also viewed