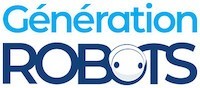 My Cart
0
item(s)
-
€0.00
There are no more items in your cart
LiDAR 3D data processing system - RS-Cube Robosense
The Robosense RS-Cube is a perception algorithms unit for 3D laser rangefinders. Its task is to collect and analyze the data transmitted by your Robosense RS-Lidar-16 and RS-Lidar-32 rangefinders.
RS-Cube Robosense: centralize your telemetry data
If you are looking for a high-performance device to analyze in real time the millions of data transmitted every second by your laser rangefinders, RS-Cube is probably the right module for you.
This perception algorithms unit is compatible with JETSON AGX Xavier and NVIDIA's Cuda and will greatly facilitate the installation of autonomous driving systems on your industrial robots, surveillance vehicles and other unmanned vehicles. It collects, analyzes and categorizes data in real time to create a true scalable 3D point cloud. Its high technology allows it to:
detect, classify and identify obstacles in its environment;
recognize free spaces;
and above all, to merge the multitude of points detected by your different laser rangefinders to design a coherent 3D mapping in real time.
Applications of the RS-Cube unit for Lidar rangefinders
With RS-Cube, Robosense provides you with a module whose performance is based on more than 10 years of experience in processing algorithms, and on the cross-management of these algorithms with the latest advances in artificial intelligence.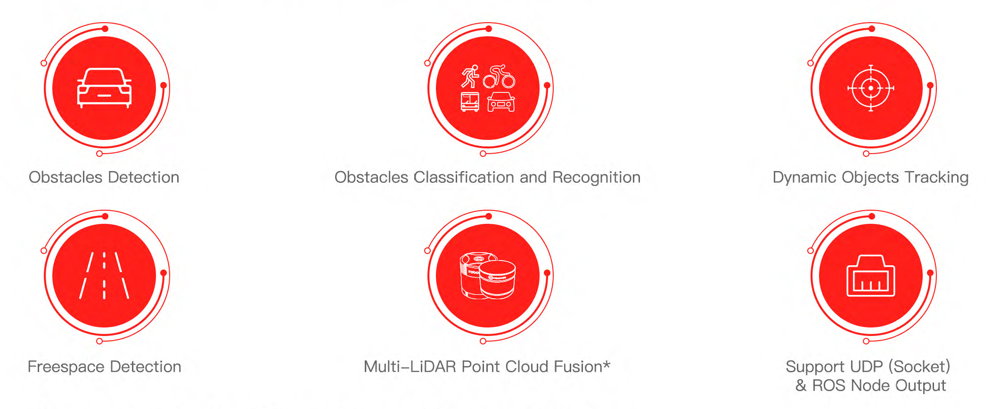 This perception algorithms unit allows you to develop navigation systems for your delivery and security robots, autonomous transport vehicles, or small sanitary vehicles. It is therefore equipment that is perfectly adapted to the requirements of industrialists and researchers.
Technical specifications of the RS-Cube system
GPU: 512-Core Volta GPU with 64 Tensor Cores, 11 TFLOPS (FP16), 22 TOPS (INT8)
DL Accelerator: (2x) NVIDLA Engines, 5 TFLOPS (FP16), 10 TOPS (INT8)
CPU: 8-core Carmel ARM v8.2 64-Bit CPU, 8 MB L2 + 4MB L3
Memory: 16GB 256-Bit LPDDR4x, 2133MHz - 137GB/s
Storage: 32GB eMMC 5.1
Interface: SATA Through PCle x1 Bridge+ USB 3.0 (PD+ Data for 2.5-inch SATA)
Operating voltage: 9V-1OA - 20V 4.5A
Power consumption: 1OW, 15W, or 30W
Dimensions : 132.5mm * 110.5mm * 62.4mm (L * W * H)
Robosense RS-Cube 3D laser rangefinder Resources
Customers who viewed this item also viewed