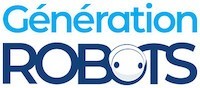 My Cart
0
item(s)
-
€0.00
There are no more items in your cart
The Shenzhen-based RoboSense company, has developed a high-performance LIDAR that features real-time data pre-processing and a 'gaze' function similar to human eyes. Some have a 200m range, with a high accuracy. They will be used on autonomous cars, mapping projects, surveilance, exploration, etc.
Extremely accurate and offering a high data rate, this RoboSense 16 Beam 3D Laser Range Finder is one of the most powerful LiDARs on the market. RS-LiDAR-16 is ROS compatible.
Product available for orders
The RoboSense RS-Bpearl 3D laser range finder offers an extended field of view and effective blind spot detection for equipping robots and automated equipment without breaking the bank.
Product available for orders
The future of autonomous vehicles is shaping up with Robosense's RS-Ruby 3D laser Rangefinder, a Lidar with impressive performance and effecient in all weathers.