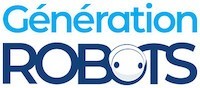 My Cart
0
item(s)
-
€0.00
There are no more items in your cart
Quadruped robots, such as Boston Dynamics' Spot and Unitree Robotics' robot dogs, are increasingly being used in various fields due to their ability to move easily in environments that are difficult for humans to access.
SPOT: the most advanced robot dog on the market
Infinite applications
With great agility, Spot stands out for its ability to move on rough terrain and climb stairs. It can be used in a variety of applications:
Industrial sites
Construction
Universities and research
Etc
Impressive features
14 kg payload
360° perception with its 5 pairs of cameras
Speed of 5.7 km/h
90 minutes of autonomy
±30° climbing capacity
Many payloads
Spot is an evolving robot, and many payloads and accessories are available to provide additional features. Here are some examples:
Unitree Robotics: high-performance quadruped robots at an affordable price
Unitree Robotics' robot dogs have advanced features such as voice recognition and obstacle detection that make them ideal for use in scientific research, logistics, and even medicine.
Go1: a fast and agile robot dog
Intended for higher education and professionals, Go1 is a rich quadruped robot with possibilities:
Speed of 17 km/h
10 kg payload
5 pairs of cameras
Side-Follow and Super Sensory technologies
90 minutes of autonomy
AlienGo: an exploration robot dog
Designed for professional environments and industrial sites, AlienGo has the unique ability to map its environment in both 2D and 3D.
Speed of 6km/h
Payload capacity of 10 kg
Autonomy between 2 and 5 hours
2 depth cameras + 1 visual odometry camera
B1: the most performant robot dog in the Unitree range
Designed for research and development, the quadruped robot B1 is a multi-terrain robot with impressive features:
Payload capacity of 60 kg
Speed of 6.5 km/h
12 degrees of freedom
Ability to go underwater (optional)
Z1: the robotic arm for AlienGo and B1
The robotic arm Z1 has 6 degrees of freedom with a speed of 180°/s on each of its axes. Robust and precise, it can carry loads of up to 3 kg.
These quadruped robots are also used for dangerous tasks such as bomb detection or search and rescue after natural disasters. They thus ensure the safety of humans while accomplishing difficult missions.
Boston Dynamics vs. Unitree Robotics: the differences
| | | | | |
| --- | --- | --- | --- | --- |
| | SPOT | B1 | Aliengo Basic | Go1 Edu Basic |
| Processors | As an option: i5 Intel® 8th Gen (Whiskey Lake-U) Core™ | 3 NVIDIA Jetson Xavier boards | NVIDIA TX2 NX | 3 NVIDIA Jetson Nano boards |
| Max speed | 1.6 m/s (5.7 km/h) | 1.8 m/s (6.5 km/h) | 1.6 m/s (6 km/h) | 4.7 m/s (17 km/h) |
| Max. payload | 14 kg | 60 kg (stationary) and 40 kg (moving) | 10 kg | 10 kg |
| Cameras | 5 pairs of depth cameras | 5 pairs of depth cameras | 2 depth cameras + 1 visual odometry camera | 5 pairs of fish-eye depth cameras |
| Maximum slope | +/- 30° | +/- 35° | +/- 25° | +/- 25° |
| Weight | 32 kg | 50 kg | 21 kg | 12 kg |
| Dimensions | 1100 x 500 x 1910 mm | 1108 × 461 × 671 mm | 650 x 310 x 600 mm | 588 x 290 x 220 mm |
| Max. step height: | 30 cm | 20 cm | 18 cm | 10 cm |
| Battery life | 1-2 h | 2-4 h | 2-5 h | 1-2 h |