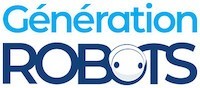 My Cart
0
item(s)
-
€0.00
There are no more items in your cart
Get a quote in only 3 steps!
1. Add the items you are interested in to your cart
2.Go to your cart
3.Click on GENERATE A QUOTE
Your quotations are available online on your customer account.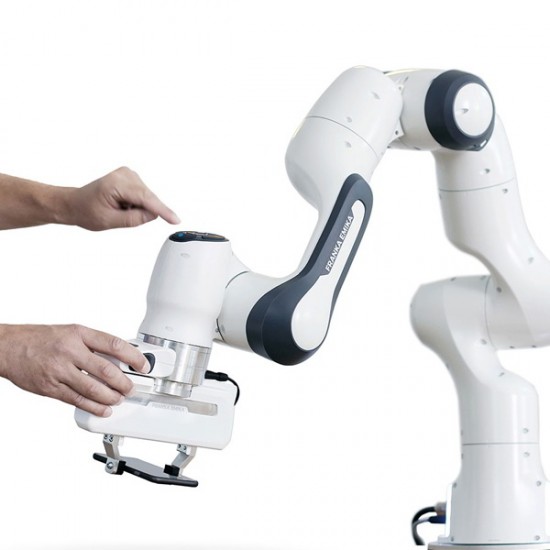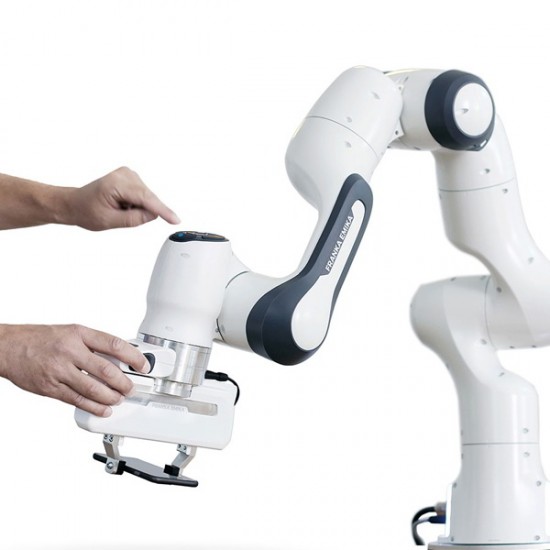 PANDA Robotic Arm + FCI licence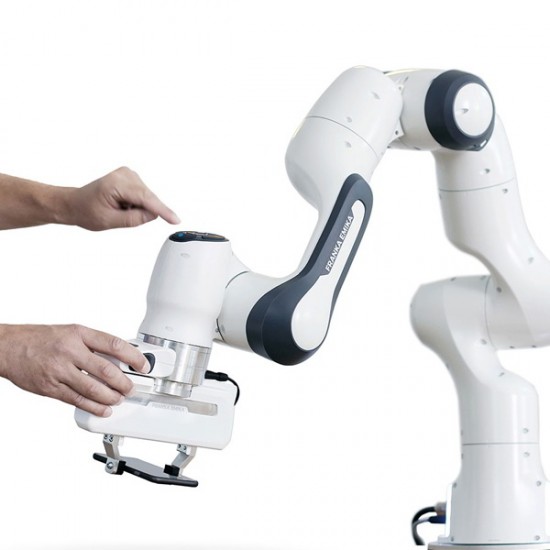 Franka Emika |
A-000000-04093
PANDA is a collaborative robot arm with 7 DOF, developed by FRANKA EMIKA. The « Research » version allows its user to have a direct control and the possibility to program the robot, but also interface the robot with external sensors (C++, ROS and MoveIt! packages available online).

Payment methods
(see T&C)
TECHNICAL SPECIFICATION   |  USE CASES   |  GET A QUOTE
Presentation of the Panda Robotic Arm, by Franka Emika
A PARTICULARLY COMPLIANT COLLABORATIVE ROBOT
The Panda Robotic Arm has torque sensors in all its 7 axes for superior compliance, making it possible to stop the Panda arm with merely a balloon.
These sensors also make it exceptionally accurate and stable.
The Panda robot gripper (see Accessories) is capable of exerting a continuous gasping force of 70 N (and a maximum force of 140 N) and can lift up to 3 kg. The maximum width of the open gripper is 80 mm. Which allows this FRANKA EMIKA robotic arm to lift a wide variety of objects.
The team of engineers responsible for designing this robot wanted to create a dexterity and compliance as similar as possible to those of a human arm.
QUALITY MADE IN GERMANY
Franka Emika is a company based in Munich founded by the distinguished Professor Sami Haddadin, who is now head of the Department of Robotics and AI at the Technical University of Munich (TUM).
He has held research positions at the German Aerospace Center (DLR) and is the author of over 130 scientific publications. He has also received numerous awards and prizes for his work in the field of robotics and AI.
Users of the Panda Robotic Arm, developed and produced in Germany by Franka Emika, will enjoy its German precision and cutting-edge technology.
EXTREMELY EASY TO USE AND INSTALL
Particularly simple to install and operate, you can get your Panda robot up and running in just 15 minutes.
The robot's Desk interface can be accessed from just a web browser. Simply connect to the robot using an Ethernet cable to establish communication and you can begin controlling the Panda arm. Its Desk interface is very intuitive and easy to use.
Desk interface for the Franka Emika Panda robot
Franka Emika Panda Robotic Arm apps
STANDARD VERSION OF THE PANDA ROBOTIC ARM
The Panda Robotic Arm is designed to be both versatile and quick to master, so it can be easily used in a variety of very different environments, including:
Production lines
Hospitals and nursing homes
Laboratories
Logistics platforms
Etc.
Please note that the robot's different "industry" functionalities (packing, pick and place, testing, boxing) are provided as part of an app bundle that must be purchased separately, please contact us for more information.
Franka Emika is the first robot distributor to offer CE-certified ready-to-use solutions for a list of scenarios. If your robotics project fits into one of these scenarios, you will be able to use your Panda robot immediately, without having to carry out a risk assessment.
A complex task can be divided between several Panda robots using a cloud computing system.
RESEARCH VERSION OF THE PANDA ROBOTIC ARM
The Panda Robotic Arm is precise, supports C++ and ROS integration, is easy to use and is affordable, making it a popular choice for universities and research laboratories.
The Inria Rennes research centre chose it for its ViSP project, as part of a visual servoing SDK. They adapted a RealSense camera to a Panda arm, which then used its gripper to follow a QR code printed on a sheet of paper moved around by a researcher at random.
You will find more information about ViSP along with the tutorial with the Panda arm at the Inria ViSP website.
Students from the Imperial College London university have also carried out a project using the Franka Emika Panda robot for their Technical Robotics Design module.
You will find all the documentation for this project, aimed at teaching the Panda robot how to play chess, online here: DE3-ROB1 CHESS Group Documentation.
This is the version you will find on our website. The Panda Research package includes:
The Panda Robotic Arm
The Pilot controller
The 2 activation devices
The emergency shutdown system
The connection cable
The FCI licenceIt is possible to add the
Research App Bundle for the PANDA Robotic Arm
(optional)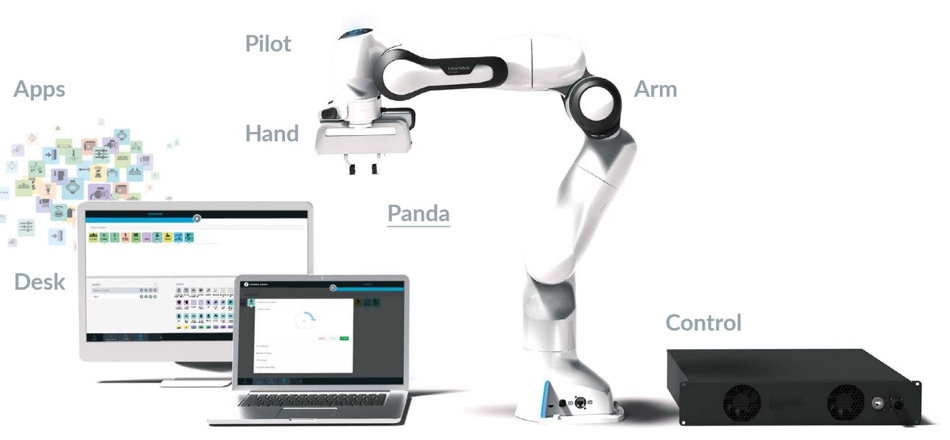 What is the FCI licence?

FCI is an acronym that stands for Franka Control Interface, a solution developed by Franka Emika that lets you control and program the Panda robot in C++. The FCI also allows the integration of ROS and MoveIt!
Franka Emika provides extensive documentation for its FCI, all available online. You will find installation instructions, C++ libraries, ROS packages and more (see Resources at the bottom of this page).
Research App Bundle
A Research App Bundle (optional) has been created for education and training. This pack includes the following apps:
Repeat
As its name suggests, this can be used to repeat one or more actions (there are 3 modes for this "repeat" function: with a waiting time between each loop, with no waiting time, with user confirmation between each loop).
Set Cartesian Compliance
Allows you to adjust the flexibility of the robotic arm.
Set Joint Compliance
Allows you to adjust the flexibility of each joint separately.
Set Collision Thresholds
The user can create safety thresholds in X, Y and Z. As soon as the moving robot exceeds these thresholds, it stops.
Cartesian Motion
Linear movement in X, Y and Z, between two points.
Joint Motion
Non-linear movement of the arm between two points. The joints are synchronised (simultaneous start and stop).
Relative Motion
Similar to the Cartesian Motion function, but with relative reference points.
Move Contact
Similar to the Cartesian Motion function, but the robot reacts if it meets an obstacle in its path.
Apply Force
To move the arm with a given force in X, Y and Z directions from its current position and for a given time.
Line
To move the gripper in an X, Y or Z direction at a given speed. Can be combined with Apply Force.
Lissajous Figures
Moves the gripper according to a specific harmonic curve.
Spiral
Moves the gripper in a spiral shape.
User Interaction
The robot reacts to touch, which will trigger a specific robot reaction.
Modbus Wait
The robot's behaviour is triggered when a specific value appears in the Modbus interface.
Modbus Out
Returns a specific value on the Modbus interface.
Modbus Pulse
Similar to Modbus Out, but returns a pulse instead of a specific value.
Transport Motion
Similar to Cartesian Motion, but the robot checks the gripper is still holding the object.
Technical specifications of the Panda Robotic Arm by Franka Emika
Robotic arm
Degrees of freedom: 7 DOF
Maximum payload: 3 kg
Sensitivity: torque sensors in all axes (7)
Maximum reach: 855 mm
Rotation limits of each joint (°):
A1: -166/166
A2: -101/101
A3: -166/166
A4: -176/-4
A5: -166/166
A6: -1/215
A7: -166/166
Velocity limits of each joint (°/s):
A1: 150
A2: 150
A3: 150
A4: 150
A5: 180
A6: 180
A7: 180
Cartesian velocity limits: up to 2 m/s end effector speed
Repeatability: +/- 0.1 mm (ISO 9283)
Interfaces:
Ethernet (TCP/IP) for visual programming with the Desk interface (PC + browser)
Inputs for external devices
Input for the Control unit
Input for the gripper
Mounting flange: DIN ISO 9409-1-A50
Installation position: upright
Weight: ~18 kg
Protection rating: IP30
Ambient temperature:
+15°C to 25°C (recommended)
+5°C to + 45°C (min/max, performance may be affected)
Supported air humidity: 20% to 80% (non-condensing)
Control unit
Interfaces:
Ethernet (TCP/IP) (for internet or shop-floor connection)
Power connector IEC 60320 C14 (V-Lock)
Arm connector
Dimensions of the Control unit: 355 x 483 x 89 mm (W x L x H)
Supply voltage: 100–240 Vac
Mains frequency: 47–63 Hz
Power consumption:
Max. 600W
Average ~300W
Active power factor correction (PFC): yes
Weight: ~7 kg
Protection rating: IP20
Ambient temperature:
+15°C to 25°C (recommended)
+5°C to + 45°C (min/max, performance may be affected)
Supported air humidity: 20% to 80% (non-condensing)
Hand
Parallel gripper: with exchangeable fingers
Grasping force:
Continuous force: 70 N
Maximum force: 140 N
Travel speed:
80 mm (50 mm/s per finger)
Weight: ~0.7 kg
Desk (control and programming interface)
Operating platform: web browser
Type of programming: visual and intuitive, dialogue-based
Apps: possible to create complex workflows using the Desk interface
CE-certified for a range of specific scenarios (see above).
Panda robot arm integration with another robotic platfom
Panda Robotics robot arms can be set up on top of a
Boxer mobile robot
, with a ROS integration.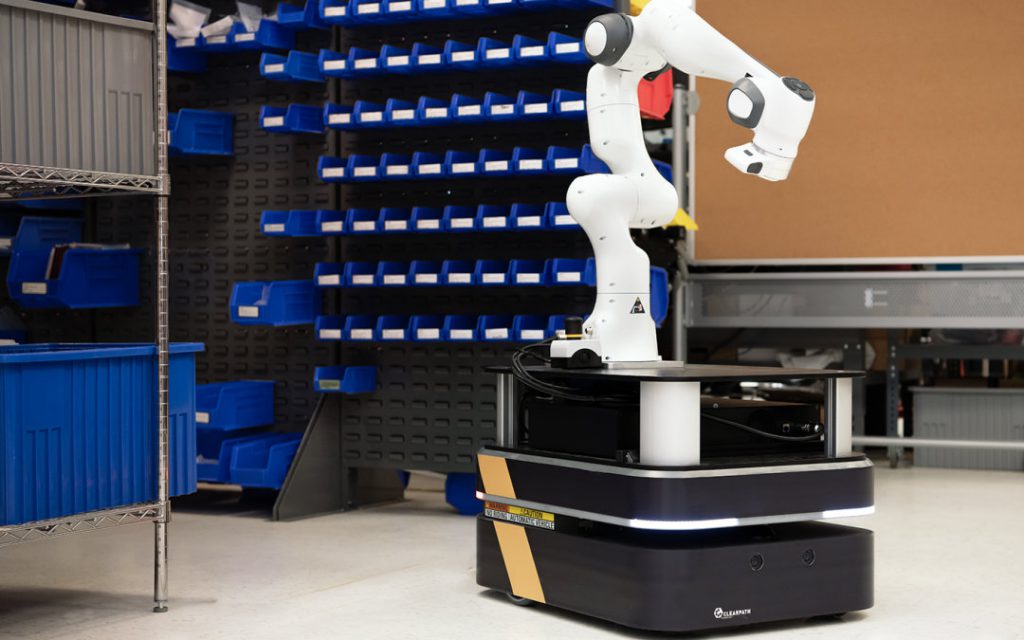 Resources for the Panda Robotic Arm by Franka Emika
Quick start guide for the Franka Emika Panda robot
Quickstart-Leitfaden für den Roboter Panda von FRANKA EMIKA
Franka Emika Panda robot datasheet
Inria ViSP website
DE3-ROB1 CHESS Group Documentation
Data sheet
Platform

Axes

7 DoF

Portée max.

800-900 mm

Charge utile max.

3-4 kg

Répétabilité

+/- 0,1mm

Marquage CE

Oui
Customers who viewed this item also viewed