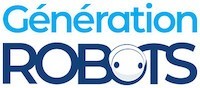 My Cart
0
item(s)
-
€0.00
There are no more items in your cart
Dynamixel-P PH54-200-S500-R Servo
More powerful and more precise, the new series of Dynamixel-P servo motors is a considerable improvement on the last. This Dynamixel PRO PLUS H54P-200-S500-R Servo is designed for hard-to-please users wanting to take full control of operations.
Including €0.20 for ecotax
Dynamixel-P H54P-200-S500-R Servo: a new Dynamixel series you will want to explore
The Dynamixel-P range offers some significant improvements on the already very efficient Dynamixel Pro range. Fans will be pleased to see the 5 control modes they are familiar with – and will discover a new and improved resolution.
Designed to satisfy advanced industrial robotics requirements, the Dynamixel-P servo motors have managed to increase their resolution by 100% compared to their equivalent model in the Pro series – in this case the Dynamixel H54-200-S500-R servo. And without compromising on rotational velocity or torque.
A high-flying Dynamixel servo motor
The Dynamixel-P H54P-200-S500-R Servo offers a spectacular resolution of more than 1 million pulses per revolution. Enough to carry out even the most delicate operations in an industrial environment or advanced robotics.
This new-generation servo is built on the same solid foundations, including stable and efficient RS-485 communication, a robust torque, and speed, torque and position control, for a wide range of uses. Fully programmable, it can also be installed under various configurations and adapted precisely to your projects' needs.
Technical specifications of the Dynamixel-P H54P-200-S500-R Servo
Maxon BLDC motor
Baud rate: 9,600 bps to 10,5 Mbps
Operating modes:

Torque control
Velocity control
Position control
Extended position control
PWM control (voltage control)

Weight: 855 g
Dimensions: 54 x 126 x 54 mm
Resolution: 1,003,846 pulses per revolution
Gear ratio: 501.923:1
Backlash: <6 [arcmin], 0.1 [°]
Radial load: 370 [N] (10 [mm] away from the horn)
Axial load: 130 [N]
No-load speed: 33.1 [rev/min]
No-load current: 1.65 [A]
Continuous speed: 29 [rev/min]
Continuous torque: 44.7 [Nm]
Continuous current: 9.3 [A]
Output: 200 [W]
Operating temperature: -5 °C ~ 55 °C
Input voltage: 24 [V]
Command signal: digital packet
Protocol: RS-485 Asynchronous Serial Communication (8 bits, 1 stop, no parity)
Physical connection: RS485 multidrop bus
ID: 253 (0 ~ 252)
Standby current: 40 [mA]
Resources for the Dynamixel-P H54P-200-S500-R
Take your time to familiarise yourself with your Dynamixel-P H54P-200-S500-R Servo by browsing some essential resources gathered for you below: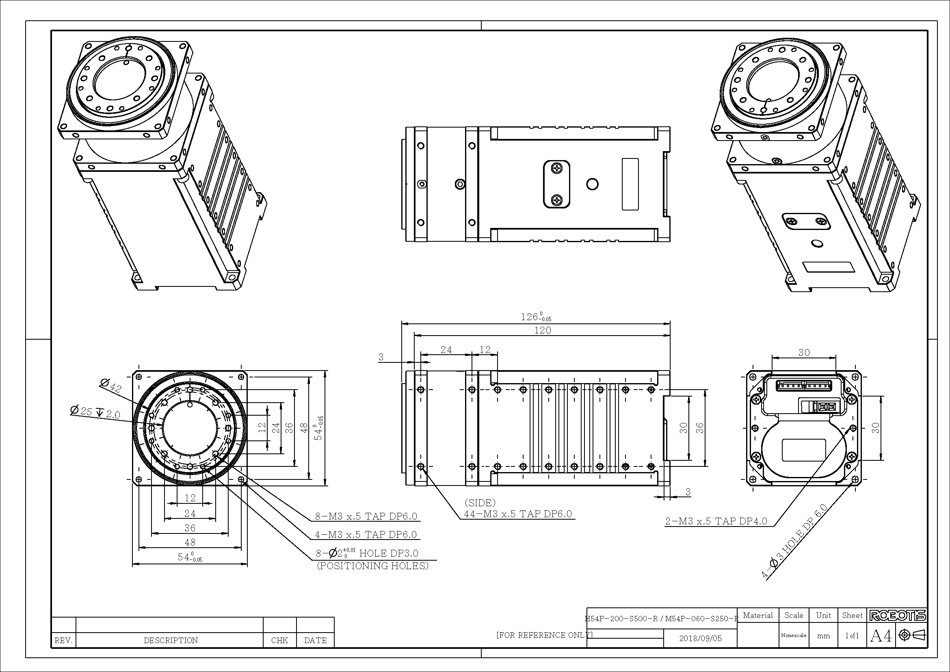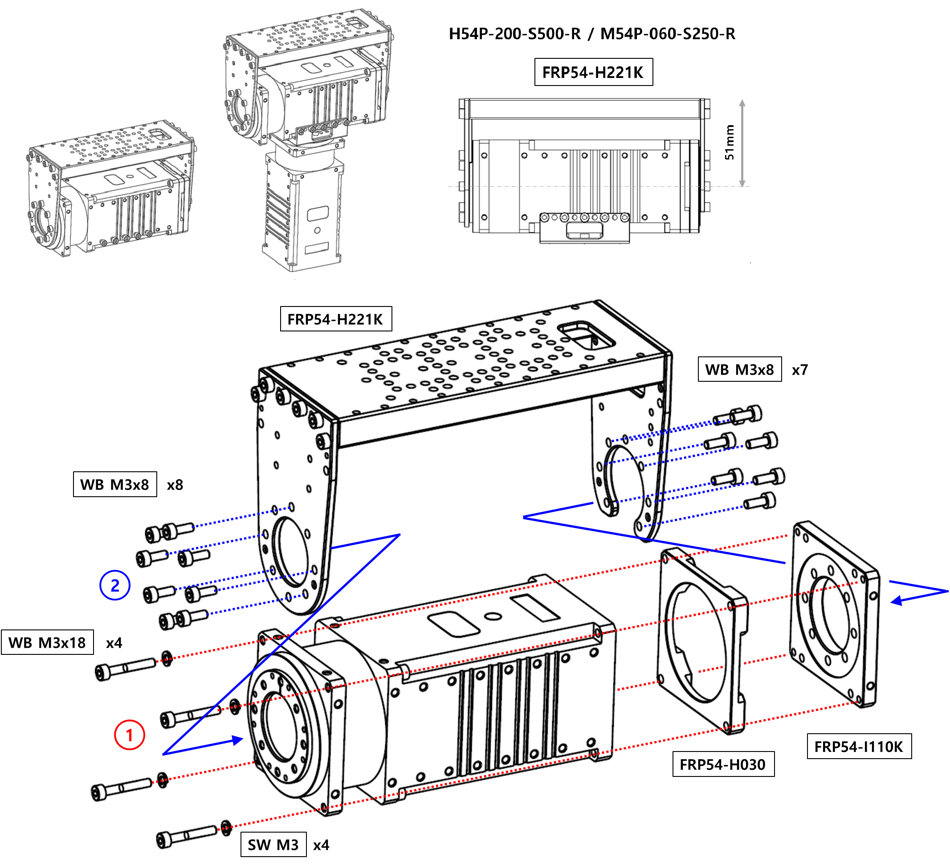 ---

The motor is probably not well mounted. Check that you correctly mounted the horns by respecting the mark.

---

---

Check your power supply and the system cabling (try with a different servomotor). You can also reset the servo. If nothing works, the best solution is to go through the Dynamixel servomotor checklist!

---

The 1.0 protocol is dedicated to the Dynamixel AX and MX series. Protocol 2.0 is for the X and Dynamixel Pro series. Protocol 2.0 control tables include PID controls which allow for more precise adjustment of the servo motor movements. Protocol 2.0 can be updated on MX series servo motors. You can refer to the protocol 1.0 and protocol 2.0 pages for more informations.

---
Customers who viewed this item also viewed