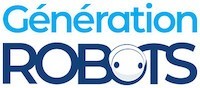 My Cart
0
item(s)
-
€0.00
There are no more items in your cart
Dynamixel-P PM42-010-S260-R Servo
The Dynamixel-P M42P-010-S260-R servo motor with an RS485 connection belongs to the Pro series from Robotis. Even more accurate and powerful, it offers a new design and an improved service life.
Including €0.10 for ecotax
M42P-010-S260-R: the Dynamixel servo for the pros
Fully programmable, the Dynamixel-P M42P-010-S260-R servo motor consists of a DC motor, a reduction gear, a motor controller, a driver and a network. It offers a wide range of possibilities in terms of control and feedback, and it is making a name for itself as an excellent servo, thanks in no small part to its high-quality Maxon motor.
The M42P-010-S260-R servo embeds a current sensor for torque control and the control table of the X-series models, and can control torque, velocity or position. An absolute contactless encoder combined with an incremental controller render it particularly accurate.
What's new compared with the M42-010-S260-R model?
This updated and revamped version of the M42-010-S260-R includes new improvements, especially around the gearmotor:
It features a JST connector, more reliable than the previous connection system and compatible with the provided X4P robot cables;
Its revamped design makes it more resistant to dust and foreign matter (liquids, etc.);
Its case made of a precious metal alloy delivers satisfactory heat dissipation and noise reduction. All these improvements give your Dynamixel M42P-010-S260-R servo motor a longer service life.
Moreover, the Dynamixel M42P-010-S260-R servo motor has a reduced response time, making it a fast, precise, adaptable and durable module for all kinds of robotics uses.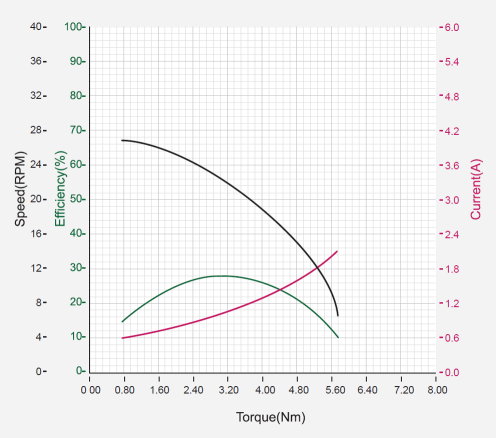 Technical specifications of the M42P-010-S260-R servo
Cortex-M4 controller (168 Mhz, 32 bits)
Supply voltage: 24V
No-load speed: 28 RPM
No-load current: 0.52A
Torque: 1.7 Nm
Speed: 26 RPM
Current rating: 0.6A
Resolution: 0.0007 x 526.374 at 360°
Position sensor: incremental encoder, absolute contactless encoder
Operating temperature: -5 to 55°C
Coreless Maxon motor
Baud rate: 9,600 to 10,500,000 bds
PID control algorithm
Gear type: cycloid
Material (gear and case): precious metal alloy
Dimensions: 42 x 72 x 42 mm
Weight: 270 g
Reduction ratio: 257:1
Control signal: digital packets
Half-duplex asynchronous serial communication (8 bits, 1 stop, no parity)
Physical connection: RS485 multidrop bus
IDs: 0-252
Feedback: position, velocity, current, temperature, input voltage, external port, etc.
Protocol version: 2
Output: 10W
Standby current: 30 mA
Resources for the M42P-010-S260-R Robotis servo
Below you'll find the full documentation for getting started with your Dynamixel M42P-010-S260-R servo motor in record time:
---

The motor is probably not well mounted. Check that you correctly mounted the horns by respecting the mark.

---

---

Check your power supply and the system cabling (try with a different servomotor). You can also reset the servo. If nothing works, the best solution is to go through the Dynamixel servomotor checklist!

---

The 1.0 protocol is dedicated to the Dynamixel AX and MX series. Protocol 2.0 is for the X and Dynamixel Pro series. Protocol 2.0 control tables include PID controls which allow for more precise adjustment of the servo motor movements. Protocol 2.0 can be updated on MX series servo motors. You can refer to the protocol 1.0 and protocol 2.0 pages for more informations.

---
Customers who viewed this item also viewed