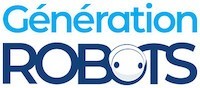 My Cart
0
item(s)
-
€0.00
There are no more items in your cart
List of products by brand Slamtec
Slamtec Lidars are laser sensors used for real-time mapping and localization. These Lidars can be used for various applications, such as robotics, drones, surveillance, industrial automation, precision agriculture, and much more.
Powerful LiDARs for real-time mapping and localization
Slamtec Lidars uses laser telemetry technology to send laser pulses and measure the distance and shape of objects in their field of view. This data is used to build a real-time map of the environment around the Lidar. SLAM (Simultaneous Localization and Mapping) mapping technology is also used to estimate the Lidar's position relative to the real-time map, enabling accurate and reliable localization in dynamic environments.
A variety of options in terms of range and resolution
Slamtec Lidars are also known for their low power consumption and ease of use, making them ideal for various robotics and automation applications.