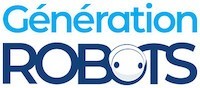 My Cart
0
item(s)
-
€0.00
There are no more items in your cart
RFID 125 kHz Shield for Raspberry Pi
Want to use an Arduino RFID module with your Raspberry Pi board? The simplest way of doing this is still to use the RFID 125 kHz Shield for Raspberry Pi, a kit including the famous RFID module and an Arduino/Raspberry Pi connection bridge. DISCONTINUED
RFID 125 kHz Shield for Raspberry Pi: Arduino and Raspberry Pi in a single RFID kit!
Connecting this kit couldn't be easier: simply connect your Arduino RFID 125 kHz module to your Arduino/Raspberry PI connection bridge. Child's play!
Once this is done, you get a device allowing you to use an RFID module designed for Arduino, but with the capabilities and power of a Raspberry Pi!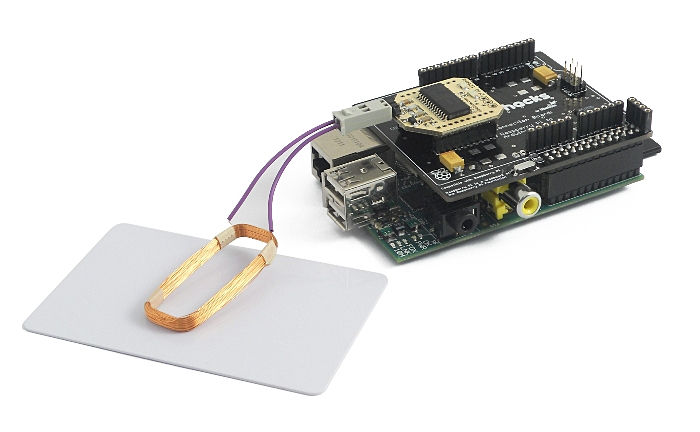 Arduino/Raspberry Pi RFID 125 kHz kit: read and program your RFID cards
This Raspberry Pi-compatible shield therefore lets you use an RFID module on your Raspberry capable of behaving like an RFID reader or RFID writer.
Your Raspberry Pi will be able not only to read EM4100 cards, but also to read and program T5557 cards.
Technical specifications of the RFID 125 kHz Shield for Raspberry Pi
This kit includes:
1 Arduino RFID 125 kHz module
Resources for the RFID 125 kHz Shield for Raspberry Pi
2 tutorials are available to immediately get your RFID kit for Raspberry Pi up and running:
A tutorial for the RFID 125 kHz Shield for Raspberry Pi
A tutorial showing other ways of using your Arduino/Raspberry Pi shield connection bridge
Customers who viewed this item also viewed