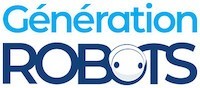 My Cart
0
item(s)
-
€0.00
There are no more items in your cart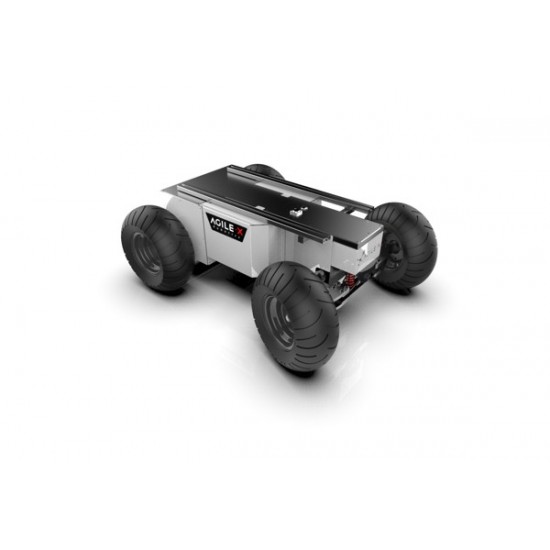 Hunter Mobile Robot (UGV)
p>Ackerman type steering, robust construction designed for transporting heavy loads, the Hunter mobile robot is an indoor UGV dedicated to road driving.
Hunter mobile base: AgileX's rugged UGV unit
AgileX offers a series of customizable indoor mobile bases in different performance ranges. From the fast and agile Scout mini to the rugged Hunter off-roader, AgileX covers a wide range of requirements in education, research and industry.
Thus, the Hunter mobile robot is a ROS compatible UGV able to carry a load of up to 100 kg at a maximum speed of 6 km/h. The quality of its Ackerman steering system, which significantly improves the vehicle's manoeuvrability, has been particularly praised.The Hunter robot includes two rear-wheel drive and two directional front wheels. Powered by a 24V Lithium battery, this beautiful device weighs between 45 and 50 kg (more with the many implantable peripherals).
Rather adapted to beautiful asphalt and flat roads, its suspension however allows it to overcome the most frequent obstacles and slopes up to 20°.
Exploration, surveillance, detection, transportation...
Like the whole series of new generation mobile platforms launched by Agile X, the Hunter robot offers many connection possibilities thanks to its CAN/RS232 communication bus. It therefore makes it possible to add a variety of peripherals such as a video camera, a LiDAR laser telemeter, a weather station, or a robotic arm for handling objects. With a load capacity of 100 kg, there is more than enough to turn this simple platform into a war machine...
Hunter is ROS compatible and allows the development of new applications for both research and industry.
Technical specifications of the Hunter UGV mobile robot
Dimensions: 980 x 718 x 330 mm
Wheelbase: 650 mm
Track: 578 mm
Weight: 45 to 50 kg
Battery: Lithium 24 V / 20 Ah
Driving Power: 2 x 200 W brushless DC motors
Steering: 1 x 200 W brushless DC motor
Gear box reduction ratio: 1:30
Type of drive: rear wheel drive
Steering: Ackerman-type front wheel
Max. steering angle : 30°
Steering Accuracy: 0,5°
Max. speed with no load: 1.50 m/s (6 km/h)
Minimum Turning: 1700 mm
Climbing Ability: 20° (<10° with loading)
Obstacle Surmounting Capacity: 5 cm
Rated Travelling Load: 100 kg (Fiction coefficient: 0,5)
Minimum Ground Clearance (mm): 105 mm
Control modes: remote / control command
RC transmitter: 2.4G/extreme distance 1km
Communication Interface: CAN/RS232
Hunter Robot Resources
See the complete specifications of the Hunter mobile robot in the same document:
Data sheet
Platform

ROS

Usage

Indoor

Usage

Outdoor

Max. speed

3,5-5,5 km/h

Payload

100 -150 kg
Customers who viewed this item also viewed