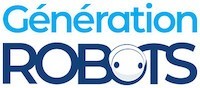 My Cart
0
item(s)
-
€0.00
There are no more items in your cart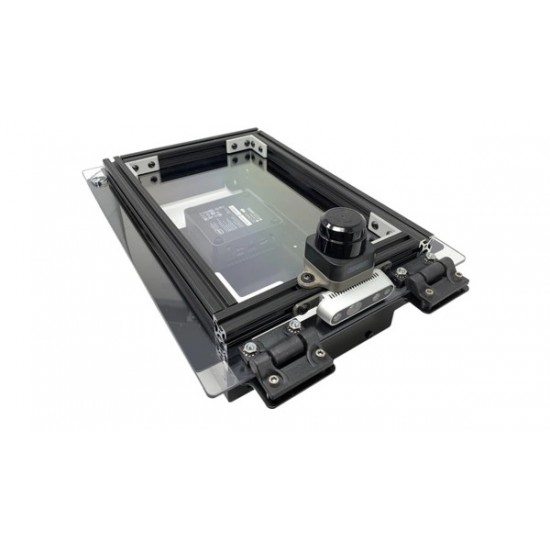 R&D Payload V2 for Rover Zero and Rover Pro
Rover Robotics |
A-000000-04698
R&D Payload V2 is a load compartment that is compatible with Rover Zero and Rover Pro designed by Rover Robotics. It offers different customisation options allowing you to create exactly the type of mobile robot you need for working on your robotic solution.
R&D payload: ROS equipment for your rover
If you've already had a Rover Robotics machine, you'll know they are extremely robust, adapt to all types of terrain and offer long-lasting autonomy.
So it was about time they were offered a payload worthy of their performance. R&D Payload V2 is a compartment designed to equip the Rover Pro or Rover Zero. The basic configuration includes an interface board, a power cable and a USB connection cable, as well as an Xbox controller.
The serious stuff begins when you start choosing options for configuring your Rover accessory using its ROS.
Choose your own on-board computer and LiDAR
Now you have to choose a brain and eyes for your robotic equipment. All options are of a high quality, but there are a few things we should point out:
Programming boards:

The NVIDIA boards are geared more towards artificial intelligence and machine learning applications. You can choose between two models: the NVIDIA Jetson Xavier NX, or its more muscular version, the NVIDIA Jetson AGX.
The Intel NUC is a good choice if you're looking for a particularly stable ecosystem.
And, finally, the ADLINK Vizi-AI is a high-quality intermediate solution.



LiDAR range finders:

the RPLIDAR S1 360° range finder with a range of 40 m is a cut above the rest.
The RPLIDAR A2 is kinder on the wallet, and offers a range of 16 m.
And finally there's the Intel RealSense D435i, which is the cheapest and is actually a stereoscopic depth camera equipped with an IMU.
Technical specifications of the R&D Payload V2
Includes (all options):
1 R&D Payload V2 platform
1 interface board
1 x 16V power cable
1 USB cable
8 x M5 screws
1 Xbox controller
Programming board (your choice, fully configured):

Intel NUC10i5
NVIDIA Xavier NX
NVIDIA Xavier AGX
ADLINK Vizi-AI

LiDAR (your choice):

RPLIDAR A2 (fully configured)
RPLIDAR S1 (fully configured)
Intel RealSense D435i (partially configured)
Resources for the R&D equipment for Rover Pro and Rover Zero
You'll find more details in the PDF manual designed for your R&D Payload V2:
Customers who viewed this item also viewed