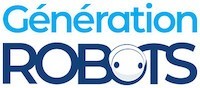 My Cart
0
item(s)
-
€0.00
There are no more items in your cart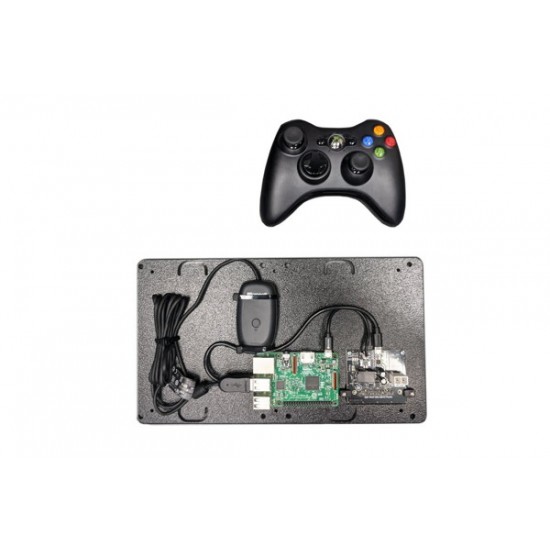 Starter Kit for Rover Zero and Rover Pro
Rover Robotics |
A-000000-04693
If you've already received your Rover Zero or Rover Pro, or are planning to order one, you'll probably need this custom-made starter kit by Rover Robotics.
Starter Kit for Rover Zero and Rover Pro: everything you need to connect and configure
The 2 and 4-wheel drive Rover Zero and Rover Pro designed by Rover Robotics come with all the basic components: chassis, battery, wheels, motors and controller.
But Rover Robotics has also created a starter kit for both its rovers to help you program your vehicle and make the most of all its ROS possibilities. The kit contains:
All the hardware and cables needed to connect your rover to its programming board
An Xbox controller for remote control
A programming board, chosen from among 4 high-quality models
NVIDIA Jetson, Intel or ADLINK: the right programming board for your rover's needs
There are 4 programming boards to choose from, to ensure your rover moves the way you want it to. Each model is delivered fully configured with its ROS.
So which board should you choose: the ADLINK, Intel NUC or NVIDIA Xavier? It all depends on your project:
The NVIDIA Xavier NX and AGX boards are designed specifically for artificial intelligence and machine learning solutions
Intel NUC is a board more geared to designers looking for a permanently stable system
ADLINK is an intermediate solution
Technical specifications of the Rover Robotics starter kit
Includes:
1 programming board with pre-installed ROS
1 interface board
Communication and power cables
4 mounting screws
1 mounting plate
1 Xbox controller
Choice of 4 programming boards (fully configured):
ADLINK Vizi-AI
Intel NUC10i5
NVIDIA Xavier NX
NVIDIA Xavier AGX
Customers who viewed this item also viewed