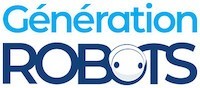 My Cart
0
item(s)
-
€0.00
There are no more items in your cart
Cognex In-Sight® 7200 industrial camera
The best industrial Cognex cameras: a condensed of high machine vision technology. DISCONTINUED
Cognex In-Sight® 7200 industrial camera
For all the advanced machine vision applications, Cognex cameras are a worldwide reference.
These intelligent and fully autonomous cameras, once configured, are equipped with highly advanced technology in the field of industrial vision.Equipped with a high-speed image acquisition system, autofocus, integrated and fully configurable light, all these technologies allow to achieve more varied inspection tasks.
All that condensed technology fits in the palm of a hand.
Specifications of the Cognex In-Sight® 7200 camera
Dimensions : 75 x 55 x 47 mm
Protective box: IP67
Power : + 24V
Connectors: industrial M12 connector, Ethernet
Resolution : 800 x 600
Maximum rate : 102 images per second
Optics: C-mount, autofocus
Integrated light: green, red, white, blue, infrared ; alimentation and control of external lights
Programmation software: In-Sight Explorer (EasyBuilder view and spreadsheet view)
Tools of inspection: edge, shape, blob, cirle, barcodes 1D/2D, text reading (OCR/OCV)...
Store images on FTP
Communication: ModBus TCP (server), EtherNet/IP, Profinet.
Integrated technologie in the Cognex In-Sight® 7200 camera :
AutoFocus
This model of the Cognex In-Sight® 7000 series is provided with an auto focus but also adjustable through a fully configurable parameter. Each inspection can be coupled with a specific value of focus. In the event of frequent replacement of parts the automatic autofocus is very useful.
The Cognex In-Sight® 7200 lenses are also replaceable(C-mount), here is the selection guide of lenses directly available on the manufacturer's website: guide for selecting lenses
Flexible brightness
The In-Sight® 7200 camera has a lighting system fully programmable. Five different colors are available: red, green, blue, white and infrared light.
This group of Cognex cameras offers the unique ability to power and control an external lighting system to optimize the size of the installation and above all make even more advanced inspections.
Ultra fast image acquisition
To match the very fast cadences imposed by the industrial world, Cognex has achieved with this product a camera that can acquire more than 100 frame per second.
Software and programming of the Cognex In-Sight® 7200 camera: In-Sight® Explorer
A programming software, In-Sight® Explorer, is directly available on the manufacturer's website to program and realise all your inspections tasks. It is also possible to use this software in an emulator mode, thanks to the key generetor In-Sight®, to learn how to use the software or even test programs without the Cognex In-Sight® camera.
Two views are available on the software:
The EasyBuilder view allows the completion of an inspection task in four simple steps: connection, configuration tools, results configuration and execution.
The Spreadsheet view allows to use and completely configure your inspection tasks.
Example of applications of the Cognex In-Sight® 7200 camera
Several types of applications can be directly found on the manufacturer's website: Example of applications and videos
However, the main types of applications of the Cognex In-Sight® 7200 camera are:
inspection: presence/absence of a shape/pattern/edge, detection of surface flaws
measurement: measurement of an item, an area, dimension of a hole
Character reading
Barcodes 1D/2D reading: Code 128, Code 39, Pharmacode, UPC/EAN, Code 93, Codabar, PDF 417, DataBar, DataBar Limited, DataBar Expanded, EAN.UCC Composite...
Python library to interface the Cognex In-Sight® 7200 camera and ROS (Robot Operating System)
It is possible to launch a Modbus server on the In-Sight® 7200 camera. Thanks to this our engineers were able to achieve a ROS package allowing communication between the In-Sight® 7200 camera and a ModBus client launched from a ROS node. A complete tutorial is available on our HumaRobotics GitHub account: GitHub HumaRobotics
Ressources of the Cognex In-Sight® 7200 camera
Customers who viewed this item also viewed