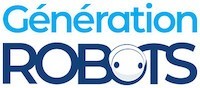 My Cart
0
item(s)
-
€0.00
There are no more items in your cart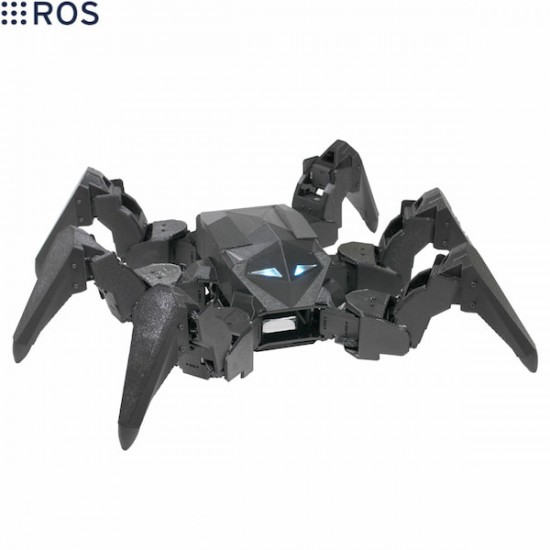 PhantomX Hexapod Mark IV (pre-assembled)
Trossen Robotics |
A-000000-04721
InterbotiX has now released its very latest version of the mobile and customisable PhantomX robot. This MK-IV model comes pre-assembled and offers new performance features, boosted by the latest Dynamixel servos.
A new-and-improved PhantomX Hexapod kit
If you liked Mark III, you'll love this updated version of the mobile robotics kit, which gives the spider new and original powers.
The PhantomX Hexapod Mark IV kit comes pre-assembled with WiFi connection, and is fully supported in Ubuntu 18.04c / ROS Melodic. It can also communicate remotely using its Bluetooth antenna, and be guided using a PS4 controller (to be configured).
The microcontroller found at the heart of this beast is a Raspberry Pi 4B board (4 GB RAM, 32 GB additional memory on a micro SD)
The RasPi's GPIO connectors allow you to add a nice collection of tools: sensors, 3D cameras, IMU, lidar range finders, etc.
The new additions round out an already rich repertoire of movements, with the possibility to choose between three different walking gaits and to perform a quick dance on the spot
18 latest-generation Dynamixel servo motors
Mark III already included 18 Dynamixel AX-12A servo motors, and this brand-new model designed for higher education and research also boasts the ultimate in Robotis technology:
100% programmable servos with ultra-complete feedback and ROS 1.4 N.m stall torque, 1.3A stall current and 57 rpm no-load speed
Technical specifications of the PhantomX Mark IV robotics kit
3 supported walking gaits
Gazebo simulation
Python API
Programming board: Raspberry Pi 4B with 4 GB RAM
PlayStation 4 remote control
Code structure: IRROS
Includes:
1 pre-assembled Hexapod MK-IV: shelled or unshelled, it's up to you
1 PS4 controller
11.1V, 4500 mAh LiPo battery
1 Dynamixel U2D2
12V/5A power supply
1 USB2 micro cable
1 battery charger
Drivers, additional hardware
Payload capacity: 500 g
Speed: 129 mm/s
Estimated run time: 45 minutes
Dimensions: 190 x 615 x 544 mm
Resources for the InterbotiX hexapod kit
Get all your information at the source, and remain in full control of your PhantomX Mark IV Hexapod kit:
User guide
Technical drawings:
Customers who viewed this item also viewed