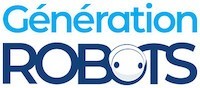 My Cart
0
item(s)
-
€0.00
There are no more items in your cart
This outdoor mobile platform is a monster! Its modest dimensions and relatively light weight conceal a Herculean force just when you need it most. Simply check its towing capacity if you don't believe us...
Product available for orders
The AgileX Hunter 2.0 UGV is an ultra-tough mobile robot designed for heavy loads and precise, low-speed driving scenarios.
Product available for orders