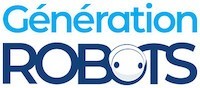 My Cart
0
item(s)
-
€0.00
There are no more items in your cart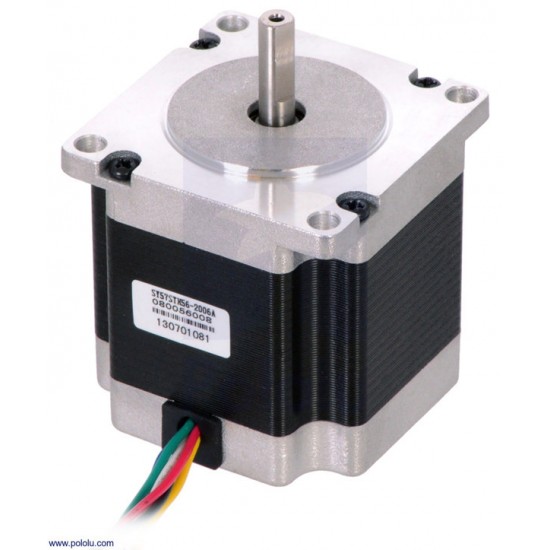 Stepper Motor: Unipolar/Bipolar (200 Steps/Rev, 57×56mm, 3.6V, 2A/Phase)
Pololu Robotics & Electronics |
A-000000-04320
This high-torque hybrid stepper motor can operate in bipolar or unipolar mode depending on the motor controller used.
Including €0.02 for ecotax
Pololu Soyo stepper motor: versatile, with a robust torque
The Soyo NEMA 23 stepper motor develops a very powerful torque (9 kg.cm) despite a compact size and light weight. Just make sure you use a motor controller powerful enough to make the most of all it has to offer.
It includes 6 wires. When connected to a unipolar motor controller, all 6 wires are used. With a bipolar motor controller, the yellow and white cables can be left disconnected. We recommend mounting your stepper motor on a compatible steel bracket to ensure your assembly is secure.
This stepper motor belongs to a range designed for applications requiring precise motor position control, for example projects involving a 3D printer, hard drive, CNC machine or linear actuator.
Technical specifications of the NEMA 23 hybrid unipolar/bipolar stepper motor
Power: 2A per phase
Voltage rating: 3.6V
200 steps per revolution
Stepper angle: 1.8°
Resistance: 1.8Ω per phase
Holding torque: 9 kg.cm
Inductance: 2.5 mA per phase
Output shaft length: 30 cm
Output shaft supported by two ball bearings
Shaft diameter: 6.35 mm "D"
Dimensions: 56.4 x 56.4 x 56 mm (not including the shaft)
Weight: 700 g
Customers who viewed this item also viewed